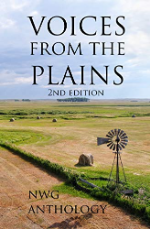 Sorry! Submissions are now closed!
2019 NWG Anthology Submissions
We are excited to begin accepting submissions for the 2019 NWG Anthology. We invite all members to submit a poem, short story, essay, novel excerpt, or non-fiction piece up to 5,500 words, or script up to ten pages long. 
NOTE: We are only taking submissions from current NWG members. If you are not a current member, please renew or join the NWG before submitting.
Submission Deadline: September 2nd, 2019
To Submit:
1. Download and read the Submission Guidelines.
2. Download the appropriate template word document: Fiction/Non-Fiction Template or Poetry Template
3. Format your submission according to the guidelines stated in the submission guidelines. (Submissions not following this formatting may be disqualified.)
4. Click Here to submit your payment.
Optional: Download and read the Evaluation Criteria.
Optional: Download and read the Selection Process.