Exploring Inspiration/Exploring Poetry
"I know nothing in the world that has as much power as a word. Sometimes I write one, and I look at it until it begins to shine." –Emily Dickinson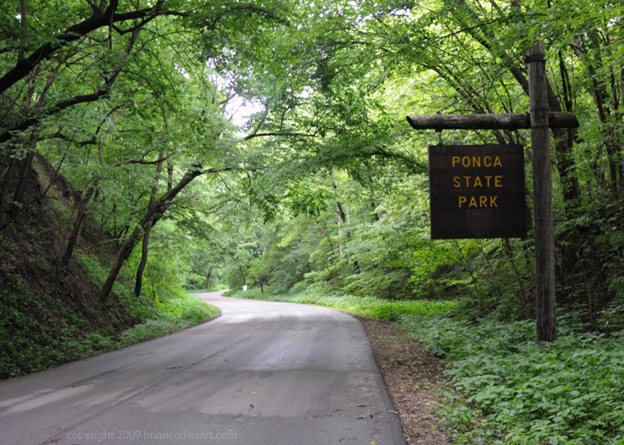 November 1-3 2019
Get inspired, write poetry, learn new skills, and enjoy our facilitators and other attendees.
Including two hours with the new Nebraska State Poet: Matt Mason!
Four-Bedroom Mini Lodges

These mini lodges are near the conference meeting room!

Oxbow Meeting Room with Fireplace

On Site Meals

(In the Full and Semi-Full packages only)

Rustic Cabin

Two bedrooms, with one queen-sized bed in each.
Group Writing Exercises
Guided Writing and Workshops
Nature Walk/Personal Writing Time
Panel and Q&A with Matt Mason (Nebraska State Poet), Steve Rose (Professor Emeritus, Simpson College), Lisa Pelto (President, Concierge Marketing), Chad Christensen (Managing Editor of Wayne State College Press), and JV Brummels (Master Poet and Former Professor, Wayne State College)
Matt Mason

Lisa Pelto

Chad Christensen

Steve Rose

Neil Harrison

JV Brummels

Zach Drees
Friday, November 1
4:00-7:00 p.m. Check-In – Oxbow Meeting Room
(with time for self-guided writing walks)
6:00-7:00 p.m. Evening Repast
7:00-7:15 p.m. Brief Welcome
7:15-8:30 p.m. Opening Reading/Reception
We are honored to welcome Neil Harrison for a reading, Q&A, and book signing. From Norfolk, Harrison's poems are inspired by his love of the outdoors and a curiosity and understanding that derives from being in and appreciating a place. His experiences as hunter and fisherman have led him not to easy answering but to mystical questioning.
Saturday, November 2
7:45-8:45 a.m. Breakfast – Oxbow Meeting Room
9:00-9:30 a.m. Group Writing Exercise: Writing a Renga
9:30-10:30 a.m. Guided Writing & Workshop on Finding Inspiration with Stephanie Marcellus
Stephanie Marcellus, PhD, assistant professor at Wayne State College, teaches creative writing and literature courses. She recently received her doctoral degree in British literature from the University of South Dakota and also holds an MFA in creative writing from Colorado State University. Her chapbook What Is Left Behind: Garden Elegies was published by Finishing Line Press in 2017. Other creative work has been published in Plainsongs, Three Drops from a Cauldron, Alligator Juniper, and Prairie Gold: An Anthology of the American Heartland among others. She is a member of the Nebraska Writers Guild.
10:30-10:45 a.m. Break
10:45-11:45 a.m. Guided Writing & Workshop with Zach Drees
Zach Drees is an adjunct English instructor at Wayne State College in northeast Nebraska. His work has been published in The Judas Goat, Dancing with Skeletons, Nebby, Nebraska Territory Review, The Flat Water Stirs: An Anthology of Emerging Nebraska Poets and Green Mountains Review. His poetry has been twice a runner-up and once a recipient of the Kinefick Prize from the Academy of American Poets. A graduate of the University of Nebraska Omaha MFA in Writing program, he resides in Wayne, Nebraska with his girlfriend, Tabetha, and their seven-year-old Jack-Russel, Theo.
 11:45-2:00 p.m. Box Lunch & Nature Walk
Personal Writing Time (Alternatively, exploring the Missouri National Recreational River Resource and Education Center to discover a fact about history or nature that inspires them to write.)
2:00-3:00 p.m. Guided Writing & Workshop on the Tiny Poem with Chad Christensen
Chad M. Christensen is the managing editor of the WSC Press and co-directs the Plains Writers Series. He teaches courses on writing, editing, and publishing at Wayne State College. He is also the co-founder of Pseudo Poseur Productions which is a co-op for writers, musicians, and artists in northeast Nebraska. He is currently writing lo-fi poetry, keyhole poetry, and occasionally an article for some down-and-out magazine.
3:00-3:15 p.m.  Break
3:15-4:15 p.m. Writing Exercise: Erasure Poetry with Sharon Cole
Sharon Cole is a writer and artist with roots in Northeastern Nebraska. She originates from a tiny farm near Allen, Nebraska, where she fell in love with creating and dreaming while playing among the rows of corn and broken-down Fords. Sharon graduated from Wayne State College in 2015 with a bachelor of science degree in studio art, minoring in editing and publishing and continued on to earn an MSE in English Education in 2019 from Wayne State College. She currently teaches editing and publishing classes, works with WSC Press, and is a Ponca State Park employee.
4:30-6:00 p.m. "It's Written, Now What Do I Do?"
Panel & Q&A with Matt Mason, Steve Rose, Lisa Pelto, Chad Christensen, and JV Brummels
6:00-7:00 p.m.  Dinner – Oxbow Meeting Room
7:00-8:00 p.m. Meet the Nebraska State Poet: A Presentation by Matt Mason (Open to the public)
The Nebraska State Poet is selected based on artistic excellence and exemplary professionalism demonstrated by significant publications and special honors, an established history of community service in the advancement of poetry in Nebraska, and the ability to present poetry and interact effectively with a public audience.
Mason is executive director of the Nebraska Writers Collective, through which he has run the Louder Than a Bomb: Great Plains youth poetry festival each year since 2011.  He is a former board president of the Nebraska Center for the Book and has served as the Nebraska State Coordinator for Poetry Out Loud, a Poetry Foundation/National Education Association program.  He also edits PoetryMenu.com, a listing of every poetry event in the state of Nebraska.
Sunday, November 3
9:00-10:00 a.m. Brunch (Continental Breakfast)
10:00-11:00 a.m. Guided Writing/Workshop on Extended Metaphor with Steve Rose
Steve Rose is professor emeritus at Simpson College, Indianola, Iowa. Previously, he taught a variety of high school subjects and led a program for dropouts in his native state of Nebraska. His main creative outlet is poetry and he's had pieces published in a number of journals, including The Midwest Quarterly and Dime Bag of Poetry. He is being published in And so It Goes, the journal devoted to Kurt Vonnegut Jr. He's prone to citing the great poets of his era: Kris Kristofferson, Bob Dylan, Joni Mitchell and John Prine. He is a member of the Nebraska Writers Guild.
11:00-11:30 a.m. Closing
The deadline for registrations that include meals is October 17, 2019
Full Package (Mini Lodges) - $294 Sold Out!
Walking distance from the retreat facility
All sessions plus two nights on-site lodging, and all meals
Full Package (Rustic Cabins) - $274.00 Sold Out!
Requires 3-mile drive to the retreat facility
All sessions plus two nights on-site lodging, and all meals
Semi-full Package - $160.00 Sold Out!​​​​​​​
All sessions plus all meals but no lodging
Three Days Scheduled Events Only – $45.00
All three days but with no meals or lodging
Saturday Events Only - $35.00 
For Student Group Discount Rates - email wayne.anson@gmail with your request  (only a limited number of slots are available due to room size.)
No meals or lodging
Meals included are:
Friday night:   Light Repast (charcuterie)
Saturday:        Breakfast,
                        Boxed lunch 
                        Sit Down Dinner
Sunday:           Continental Breakfast. 
Lodging is first come first served. There are 4 bedrooms with one queen bed each in the mini lodges and only two bedrooms with one queen bed each in the rustic cabins. Each bedroom includes only one queen size bed. Participants wishing to share a bed must make their own arrangements.
Each lodge has two bathrooms and an amazing community space with a fireplace and a full kitchen.
Watch this cool video about the lodging: https://www.youtube.com/watch?v=ypznbp6FA-w  
Questions – contact Wayne at wayne.anson@gmail.com
Cancellation Policy: No refunds given after October 18th.