Fall Conference
When: Oct 11 - 12
Where: The Leadership Center, Aurora, NE
Keynote: Lisa Kovanda
Come listen to Lisa give an inspirational talk about overcoming difficulties in life, and how to succeed!
Agent Pitches

Isabelle Bleecker from The Nordlyset Literary Agency
Skype pitches will take place Friday morning, from 9:00 am to 11:00 am.
Here's what Isabelle says about what she's looking for: I'm looking primarily for nonfiction and literary fiction. I don't work in romance, sci fi, or fantasy. Well, maybe literary sci fi as I am a fan. In nonfiction, I'm especially looking for science, history, psychology, self-help, and cultural commentary by experts, journalists, or committed amateurs. I will look at memoir where a life story provides a thread for the exploration of a broad issue. I'll also look at middle grade and YA children's books, both nonfiction and fiction. Of course, top-notch writing is key in any genre.
Learn more about Isabelle Bleecker and The Nordlyset Literary Agency here.
NEW! NWG Bookstore!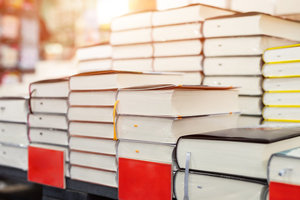 We are excited to announce a new feature of the fall conference! It's the bookstore!
As seen at other conferences, having a bookstore run by the conference allows attendees to sell books without being tied to a table. Go to classes! Socialize! We'll sell your books for you, then send you the check!
The NWG will be giving away bookstore coupons to encourage attendees to buy your books! WHAT? Free money to buy books?? It's a dream come true!
People can shop multiple tables, and pay for it all with one check. The NWG will have a person at the cash register to take care of book sales, so you don't have to worry about it.
If you want your books in the bookstore, be sure to sign up for it when you register!
---
Schedule:
Friday, October 11th
8:30 am - Registration
9:00 am to 12:00 pm - Writing Sprints - Bring a laptop and be prepared to get some words down. We will be setting the timer and writing in 20-minute sprints. While the clock is going, we will try to write as many words as we can. Bring whatever project you're working on. When the timer stops, we'll see how many words we've written. The goal is to get past that hump you've been stuck on, and get some words flowing again.
9:00 am to 11:00 am - Agent Pitches with Isabelle Bleecker
9:00 am to 12:00 pm - FREE Ten Minute Consultations - Come in and sit down for free ten minute consultations with experts in the industry. Have a question about publishing? Need some marketing advice? Would you like to have a bestselling indie author look at your book to give you specific advice on how to sell more books? Be sure to take a break from sprinting and come chat in the consultation room. In this room you will find:
     - NYT's Bestselling Indie Author Victorine E. Lieske - If you're an indie author who would like to sell more books, Victorine will consult with you one-on-one on how to make this happen. Please bring your book cover, blurb, first chapter(s), and description of your marketing so far.
     - Electric Moon Publishing - Sign up for a free ten-minute consultation with an associate from Electric Moon Publishing, LLC—an author-friendly publishing place. EMoon is a custom, indie publisher for Christian works along with PG/G-rated general market titles. Author retains rights and royalties while paying for professional production services. Check out our website (www.emoonpublishing.com/services) for a list of available services, list of author resources (handouts) and samples of our work, or click the "Services for Authors" tab on the NWG website. We look forward to the opportunity to meet with you and take your writing project to the next level.
12:00 pm - Lunch (included)
1:00 pm - Class Breakouts
(For detailed class descriptions click here.)
   - Characterization-Creating Unforgettable Characters - Patricia Lynn
   - The Importance of Accurate History in Your Historical Fiction - Sandra Reddish
   - Being a writer and entrepreneur: Constructing your business plan - Carrielynn Peace
2:00 pm - Class Breakouts
   - Sensitivity: Keeping Discrimination Out and Diversity and Inclusion In - Julie Stamps
   - The 10 Things Companies and Editors Want in a Freelance Writer Right Now - Linsey Knerl
   - Creating Believable Dialogue - Brandy Prettyman
3:00 pm - Class Breakouts
   - Writing Opposite Genders Believably - Rhonda Hall
   - So You Think You Want to be a Writer? - Lisa M Leonard
   - Bringing Your Writing to Life - Margaret Lukas
4:00 pm - Class Breakouts
   - Tips for Publishing Wide - Bonnie Lacy
   - Find an Agent on Twitter: #pitmad and Other Opportunities - Christine Mager Wevik
   - Character Archetypes - What are Archetypes and How to Use Them - Victorine Lieske
4:45 pm - Break for Dinner (not included)
7:00 pm - Boot Camp - Critique Groups - If you would like to read a chapter of your work out loud to a group of authors and get feedback on your work, this is the place for you! We will split up into small groups (4 to 7 people) based on genre. Bring 7 copies of your chapter printed out. You will pass your chapter out to your group and then read it out loud. Each author in your group will make notes on your printed chapter, then have a chance to give you their thoughts out loud. You will get to take home all the copies that authors made notes on.
Saturday, October 12th
8:30 am - Registration
9:00 am - Keynote Speaker: Lisa Kovanda
10:15 am - Break
10:45 am - Class Breakouts
   - Writing Advice: What's Good?  What's Bad?  How Can You Tell? - Jessica Robinson
   - Using Poetry to Improve Your Writing - Charlene Pierce
   - Be a Leader in Your Field - Gina Barlean
11:30 am - Break for Lunch (included) and Business Meeting
2:00 pm - Class Breakouts
   - Don't Scare Your Fairy: Tips for Keeping Your Muse Happy and Flappy - Julie Stamps
   - On Writing Humor, Seriously - Rhonda Hall
   - Marketing Your Indie Book - How to Sell More Books - Victorine Lieske
3:00 pm - Class Breakouts
   - Putting Your Best Work Forward - Becky Faber
   - Words Matter: An Interactive Workshop (2 Hrs) - Carrielynn Peace
   - Keeping the "Purple" out of Your Prose - Chelsea Miner
4:00 pm - Class Breakouts
   - Giving Birth to New Monsters - Shennon Helms
   - Words Matter: An Interactive Workshop (2 Hrs) - Carrielynn Peace
   - Know Your Weaponry: Firearms - Katherine Wielechowski
5:00 pm - Raffle Drawing and Closing Remarks
---
Early Bird Registration: Sign up Before September 14th and save!
Full Two-Day Member Registration - $119 $99 (Early Bird Price)
Friday Only Member Price - $95 $75 (Early Bird Price)
Saturday Only Member Price - $95 $75 (Early Bird Price)
Full Two-Day Non-Member Price - $169 $149 (Early Bird Price)
After September 14th - Add an additional $20
Accommodations (not included): The Leadership Center is holding rooms for The Nebraska Writers Guild. Call to reserve your room: (402) 694-3934
---
Cancellation Policy: The NWG will refund your registration if you cancel before September 11th less a $20 fee. If you have to cancel after September 11th we will not be able to offer any refunds.